Forming a Business Publication Revised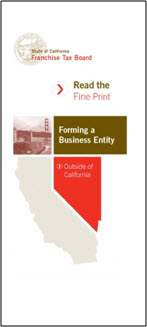 Need a quick overview about forming a business entity? We revised Publication 689, Forming a Business Entity, in September 2011. The publication addresses advertisements that promise big tax savings to businesses that form outside of California.
To view or print Forming a Business Entity, go to ftb.ca.gov and search for 689.
Close Survey